Rochester Institute of Technology
English 511 Advanced Fiction Workshop: Worldbuilding Based on Historical Worlds
Spring 2023
Jan 03, 2023 to Jan 13, 2023 spent in Madrid, Toledo, Córdoba, Sevilla, and Granada
Jan 17, 2023 to May 1, 2023 – Worldbuilding class on RIT campus (Henrietta)
You can find more information, including how to apply for the program and learn about available scholarships, on RIT Global's program information page.
This class begins prior to the spring semester with 10 days of touring sites in southern Spain with expert guides and transportation provided by our partner tour operator, Visit Al-Andalus. The class is Advanced Creative Writing Workshop: Worldbuilding Based on Historical Worlds.
Why Spain? What's this Class About?
Broadly speaking, this class is about using historical eras as models for fictional worlds. In order to answer the first question, why Spain, you first need to understand a little about the history of Spain. This short video (5 min) tells the history of Spain from its first inhabitants up until the present. This class will be mostly concerned with what the video refers to as the Muslim Period (1:20 to 2:15).
The very short version is that in ancient times, the Romans conquered the indigenous tribes of Spain. When the Roman Empire collapsed, Visigothic tribes took control of the peninsula. Then, in 711, Muslim forces crossing from North Africa conquered the majority of the peninsula and would remain in Iberia for nearly 800 years, before finally being pushed completely out during a period called the Reconquista ("reconquest") ending with the surrender of Granada to King Ferdinand and Queen Isabella, Los Reyes Católicos ("The Catholic Monarchs"), in 1492.
You can learn more about the fascinating history of the kingdom of Al-Andalus and the Reconquista in the video below. Although it is in Spanish, you can turn on English subtitle translations by clicking the CC button in the bottom-right corner, then click on the gear icon, and then click on the options and finally choose Auto-Translate.
The Moors ruled most of what we now know as Spain for over 400 years–almost twice as long as the United States has been a nation. While the Reconquista reclaimed the nation for Christendom, the lavish world of Al-Andalus left an indelible mark on the cities of the south and many of its most remarkable architectural structures still proudly stand today.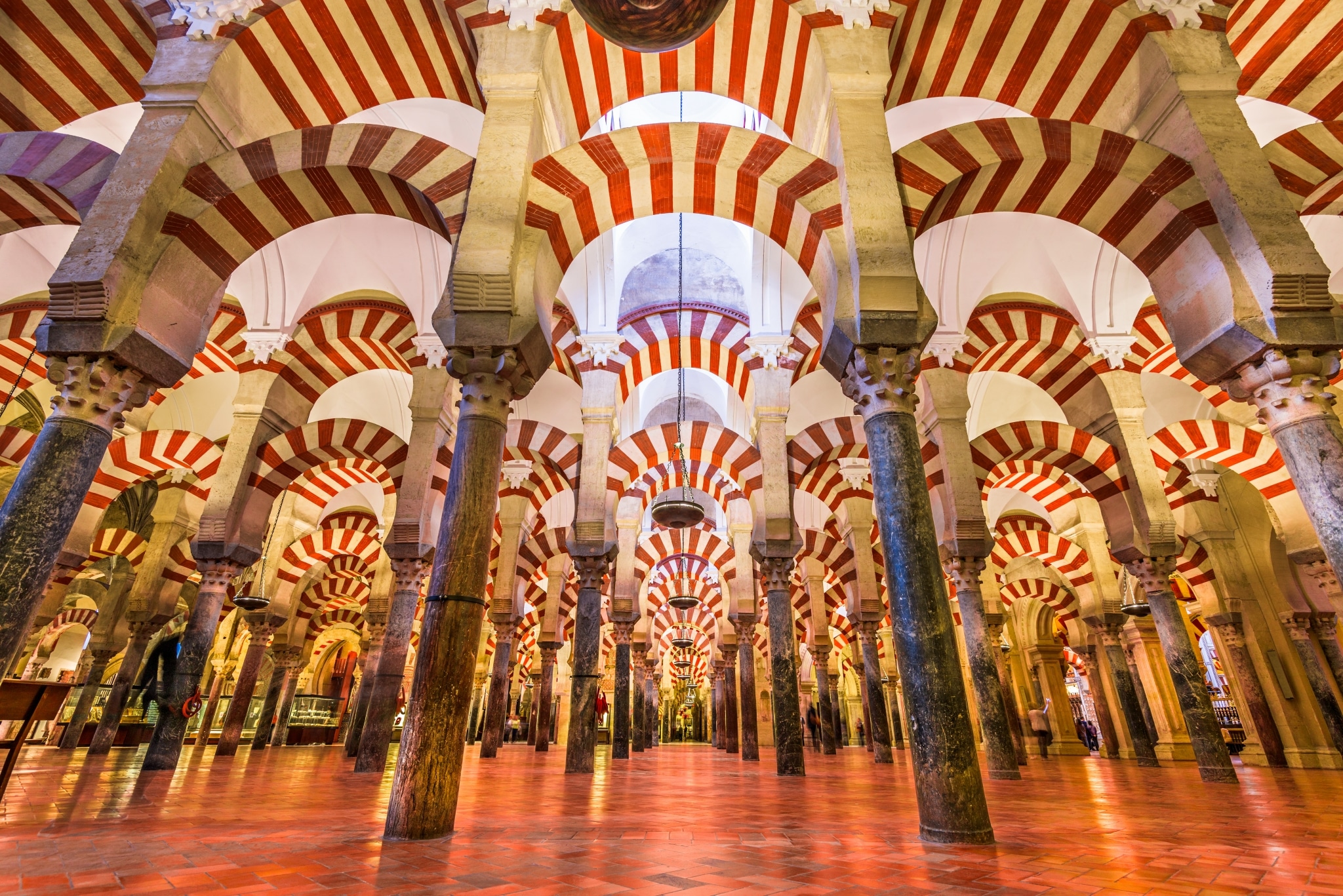 For most of the period of Moorish rule, Muslims, Christians, and Jews lived together in relative peace during what has been called the Islamic Golden Age, a period of that saw major advances in mathematics, philosophy, the sciences, healthcare, and in arts and culture. To add to the complexity of this world, the northern Christian kingdoms and southern Muslim ones were far from united fronts, often fighting amongst themselves and allying with their "foreign" neighbors.
This is the background of the Spanish epic poem Cantar de Mio Cid ("The Song of My Cid") which tells the story of Rodrigo Díaz de Vivar, a knight exiled from the Christian kingdom of Castille and becomes a mercenary fighting for the Muslim rulers of Zaragoza, only to switch sides again years later in battles against the Muslim rulers of Valencia.
The complex world of Al-Andalus, full of political intrigue amid the blending of cultures and belief systems, and the story of El Cid provided the inspiration for Candian author Guy Gavriel Kay's fantasy novel The Lions of Al-Rassan, set in a world populated by Asharites (Muslims), Jaddites (Christians), Kindath (Jews) through the lives and experiences of the warriors Ammar ibn Khairan and Rodrigo Belmonte along with the female physician Jehane bet Ishak.
The Class
The class begins in Madrid on January 3, 2023 and will follow this itinerary:
Jan 03 – Madrid
Jan 04 – Toledo; travel to Córdoba
Jan 05 – Córdoba
Jan 06 – Córdoba; travel to Sevilla
Jan 07 – Sevilla
Jan 08 – Sevilla
Jan 09 – Sevilla; travel to Granada
Jan 10 – Granada
Jan 11 – Granada
Jan 12 – Granada; travel to Madrid
Jan 13 – Depart Madrid
We will visit all the major Muslim, Christian, and Jewish sites with local expert guides. Each stop will feature a day of guided tours and a day for self-exploration through the twisting and turning alleyways of the old towns.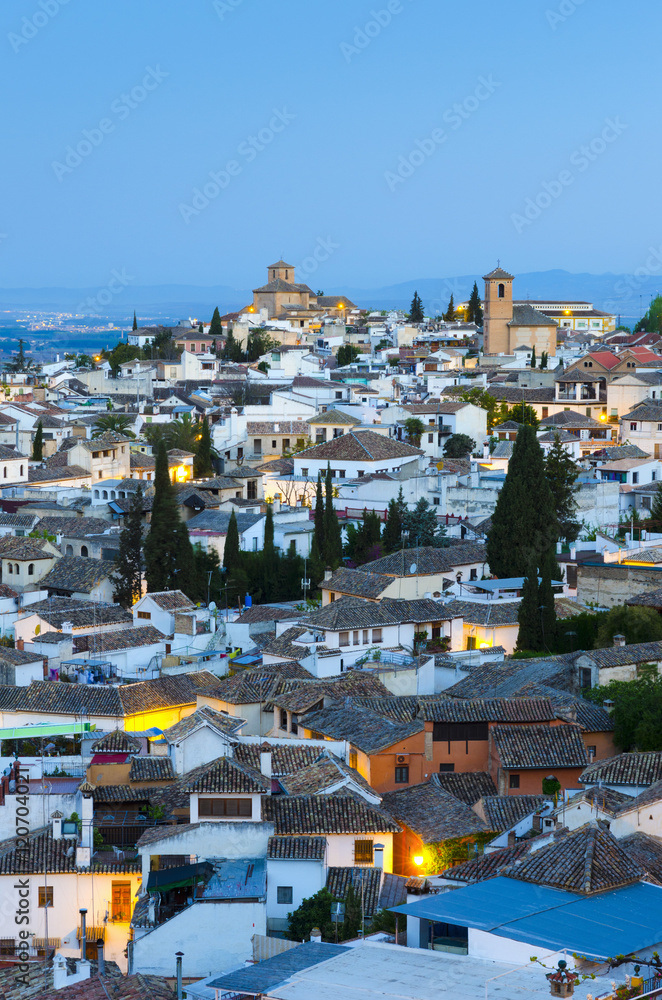 The class schedule will look something like this, ending a week early to account for the time spent at the start of the semester in Spain:
Wk 1 Jan 22 – The Lions of Al-Rassan (1)
Wk 2 Jan 29 – The Lions of Al-Rassan (2)
Wk 3 Feb 5 – Alt-Andalus – Scope, Sequence and Perspective
Wk 4 Feb 12 – Alt-Andalus – Structures and Substructures (1)
Wk 5 Feb 19 – Alt-Andalus – Structures and Substructures (2)
Wk 6 Feb 26 – Alt-Andalus – Structures and Substructures (3)
Wk 7 Mar 5 – Alt-Andalus – People, Places, Things (1)
Wk 8 Mar 12 – Alt-Andalus – People, Places, Things (2)
Wk 9 Mar 19 – Alt-Andalus – People, Places, Things (3)
Wk 10 Mar 26 – Narrative Design and Story Architecture
Wk 11 Apr 5 – Storytelling & Critique (1)
Wk 12 Apr 12 – Storytelling & Critique (2)
Wk 13 Apr 19 – Finale/Imagine RIT Presentation
Wk 14 Apr 26 – Class Wrap-Up

This will be a familiar setup for students who have already taken ENGL 386 – Worldbuilding Workshop or for those who have read my book Collaborative Worldbuilding for Writers and Gamers. We will start the worldbuilding project by collaboratively building our "alt"-Andalus with several different kingdoms with different cultural backgrounds, followed by populating a rich catalog full of diverse people, places, and things. Then we will talk about classic story structure and spend the last few weeks of the class writing well-structured short stories set in alt-Andalus. The class will culminate by showing off the breadth and depth of our collective imaginations and artistry at a booth at the Imagine RIT Festival.
Other Details
The program cost will be approximately $1300 to $1600 per student, with the price being lower with more participants involved. This includes lodging, transportation between cities, a few meals, site entrance fees, and guided tours. It does not include airfare to Spain, gratuity for guides and drivers, or most of your daily food and drink. We will also offer optional events, such as a flamenco show, horse carriage tours, and a first-division football (soccer) match in Sevilla.

RIT students can find more information, including how to apply for the program and learn about available scholarships, on RIT Global's program information page. You can also attend information sessions on Tues, Sept 13 or Weds, Sept 14 from 4:30 to 5:30 in the Stan McKenzie Commons, ground floor of Liberal Arts Hall, or some to the Study Abroad Fair in the SAU on Thurs, Sept 15.

Of course, you can also email me, Prof. Trent Hergenrader at wthgsl@rit.edu for other specific questions.